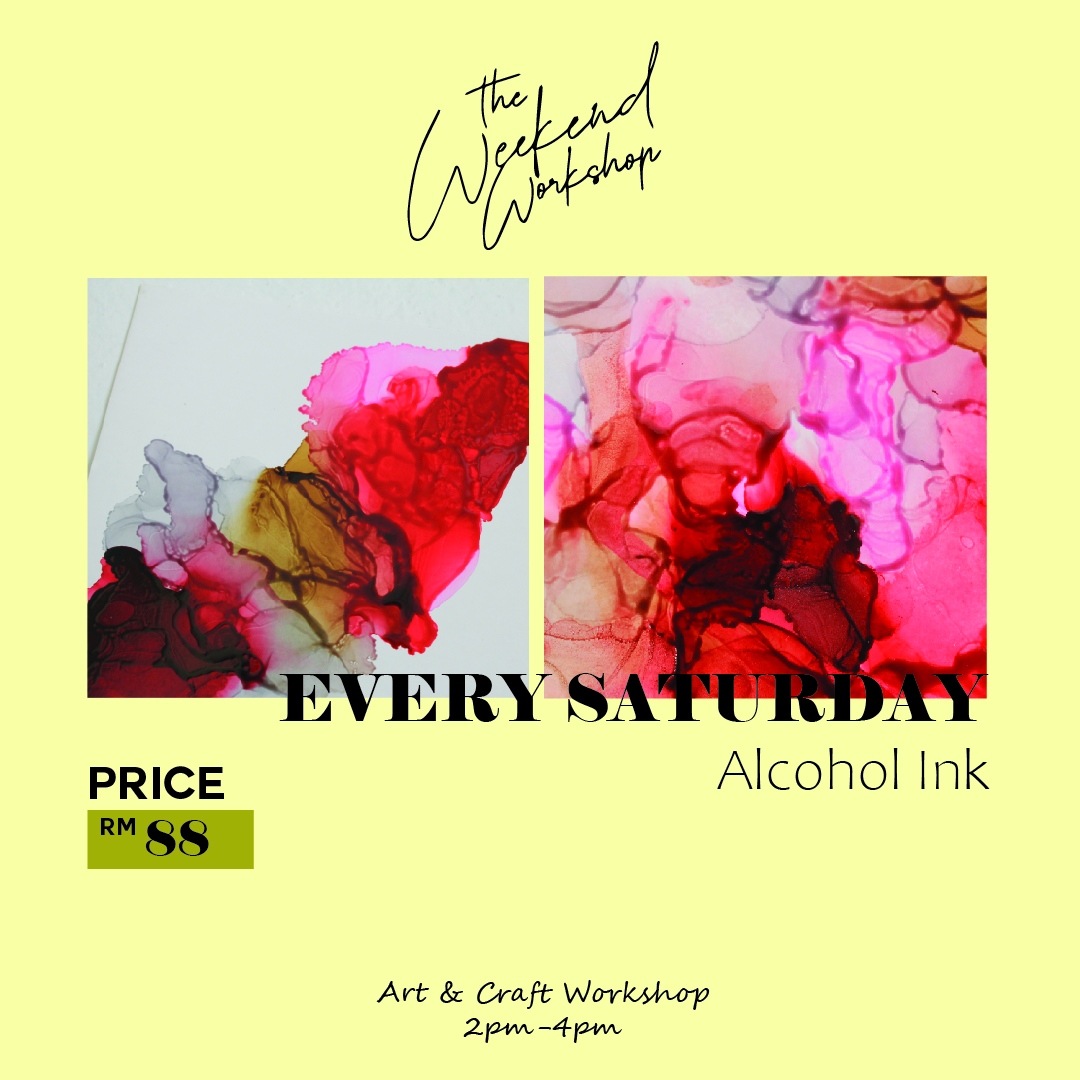 WORKSHOP NAME
Alcohol Ink Workshop
-Alcohol Inks are highly-pigmented, acid-free, and fast drying inks that work on non-porous surfaces. They mix well and create vivid marble-like effects on many unique mediums. The ways you can use alcohol inks are pretty endless, but we have narrowed it down to workshop ideas for you to experience it.
-Step by step guidance by instructor
-Each participants bring home the final artwork Alcohol Ink art work with Frame cover.
Location
Seapark PJ
The Weekend Workshop